PICA Awards
This page showcases some of the The Printing Industry of the Carolinas, Inc.(PICA) Awards that we have won in recent years.
Contact us today, and see what award-winning work we can do for you!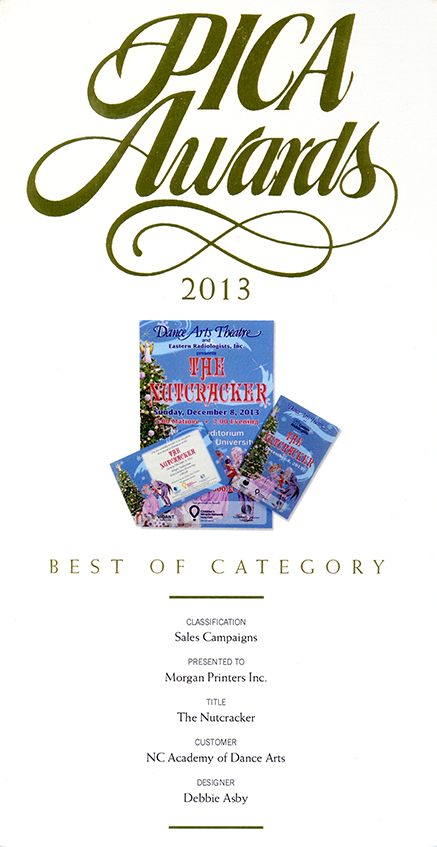 The Nutcracker Campaign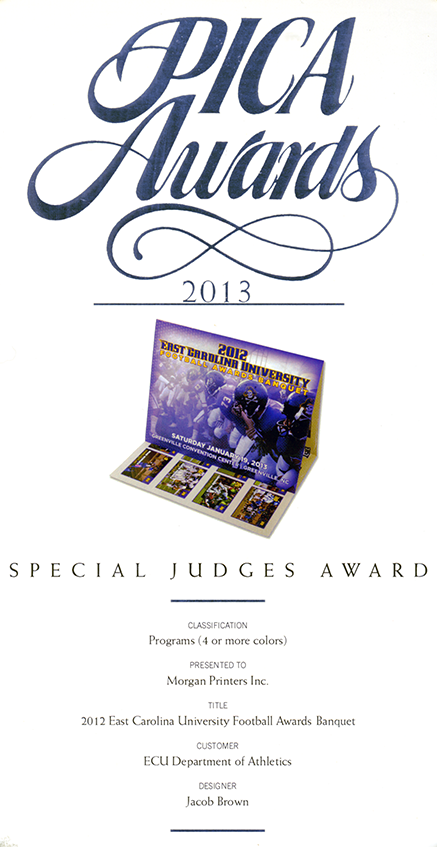 2012 East Carolina University Football Awards Banquet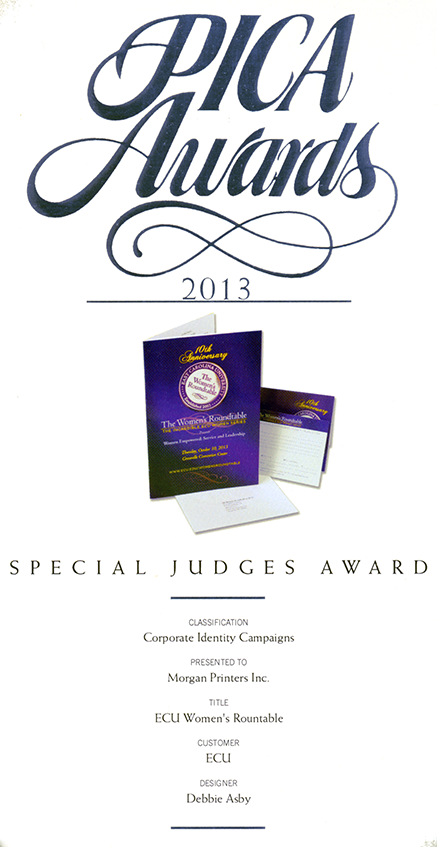 ECU Women's Roundtable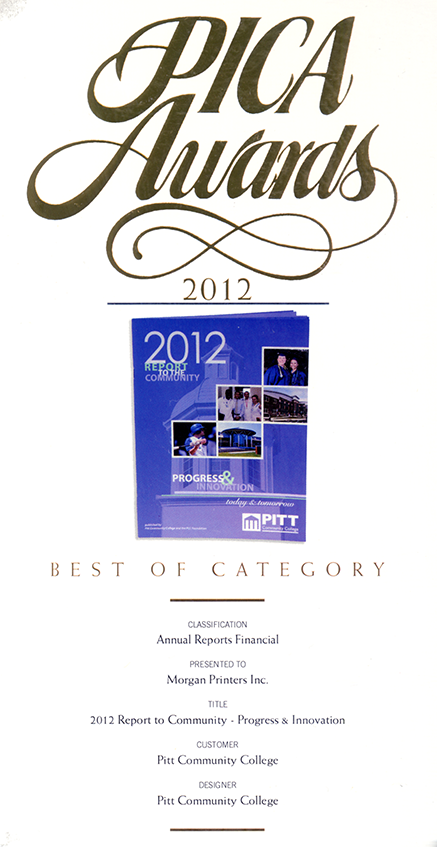 2012 Report to Community - Progress & Innovation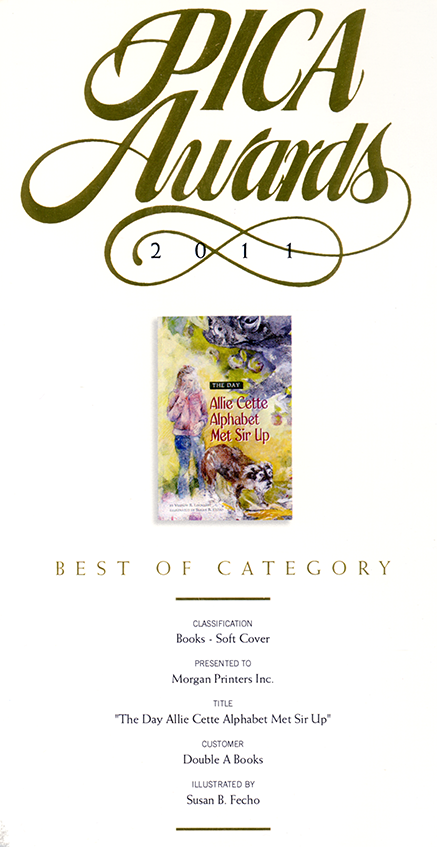 "The Day Allie Cette Alphabet Met Sir Up"