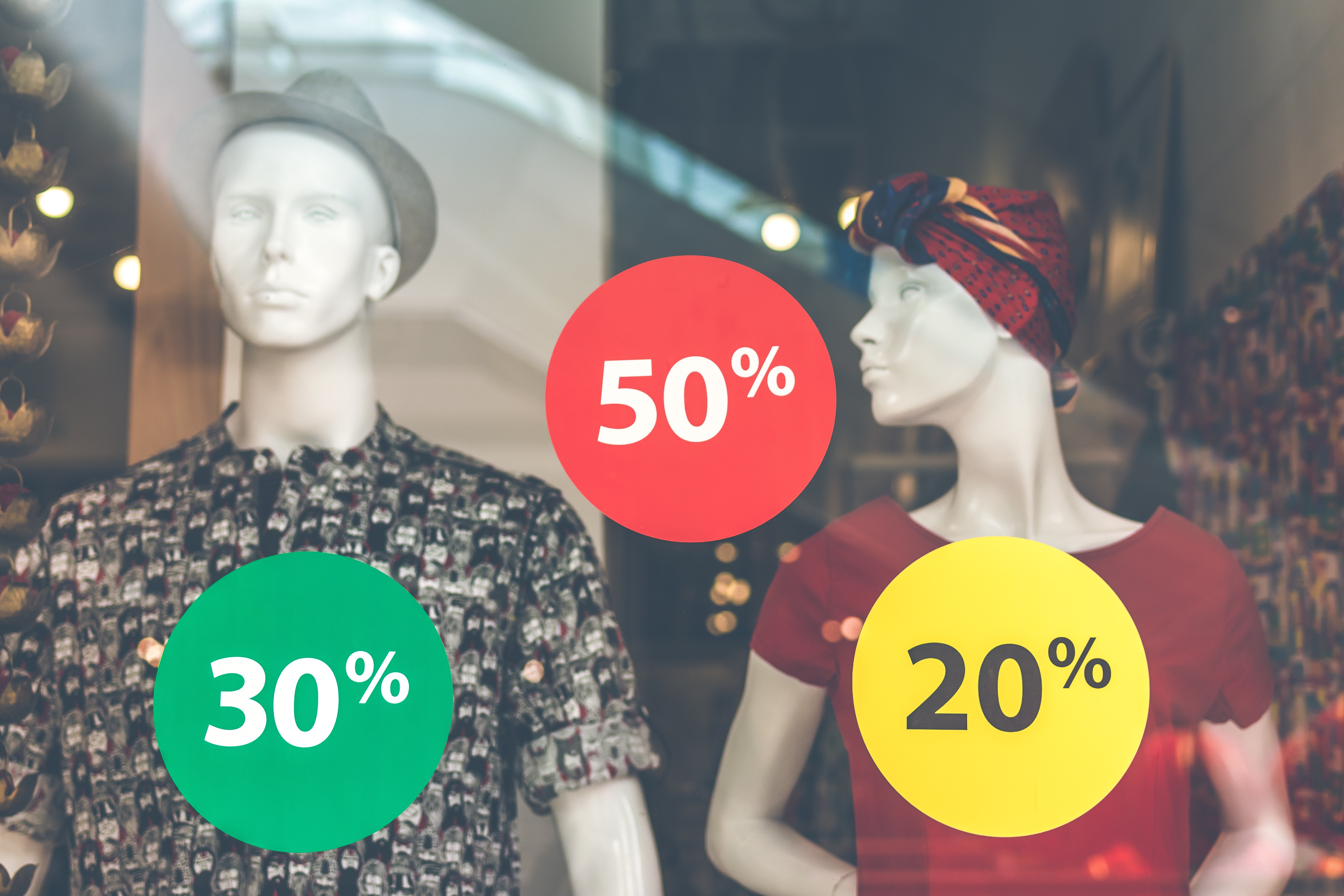 You might not realize it, but vinyl products are everywhere in advertising. Picture a busy shopping center. Retail stores left and right are trying to capture your attention long enough to get you through their front door. Often, you'll see brightly colored banners alerting you of current sales welcoming you as you come inside, or you might notice pictures spread across their windows that spark your curiosity as you walk by. Beyond the retail storefront, sometimes you'll see restaurants or catering businesses cover their vehicles with images of their delicious looking food accompanied by information where to find it. All these advertising situations may seem vastly different, but they share one thing in common: vinyl. Vinyl is a material that can be printed on and used in a variety of different outdoor or indoor settings. Because of its durability, flexibility, and low cost, vinyl is a popular choice of material for printing large, multipurpose marketing materials. With the right wide format printer, vinyl can be printed and used for things like banners, window graphics, and even vehicle graphics.
Banners
Vinyl banners are a popular choice for advertising because, compared to mesh banners, they are more durable and less expensive. With vinyl banners, you have the ability to print on both sides, unlike mesh that limits you to one printed side. This makes them ideal for hanging outside store fronts for grand openings or along fences to advertise sports events. Vinyl banners can even be printed on a roll and used as retractable banners that are attached to a base and held up by a metal rod. Retractable banners are a great option if you are indoors and don't have anything to hang your banner from. Part of the appeal of retractable banners is their convenience. Once it's done being used, the banner easily draws back into the base, where they can be stored for later. Because of the hardware involved, retractable banners are used best indoors, but they're just as eye catching (standing 7 ft. tall and almost 3 ft. wide) as traditional vinyl banners.
Window Graphics
The term "window graphics" can be used to describe anything from simple vinyl lettering on a store's front door to perforated window vinyl with full color images covering all available window space across a building. If you're fortunate enough to be in a space that has plenty of windows, why not take advantage of every inch of advertising space? Logos and hours of operation can be applied to windows with vinyl adhesives. If you're looking to make more of a statement in your window space, perforated window vinyls are a good option to cover entire window spaces. The vinyl used for these graphics is covered in tiny holes. From the outside, all you can see is the image, but from the inside, thanks to these tiny holes, you are able to see out. Aside from being great advertisement, perforated window vinyl provides privacy for those inside. Not every establishment wants passersby peering through their window space. For businesses like a gym or a bank, perforated window vinyl may be used just as much for precautionary measures and privacy as it is for aesthetic.
Vehicle Graphics
Similar to window graphics, these can range from cut vinyl lettering to full vinyl wraps covering almost the entire surface area of the vehicle. Regardless of the extent of your vehicle graphics, using your vehicle instantly makes your advertisement mobile, a quality most physical forms of advertisement don't have. A vehicle covered with bright logos, easy to read contact information, as well as images will stand out against dull pavement and other vehicles on the road. Perforated window vinyl can also be used on vehicles to display images on windows without obstructing the view of the driver inside. To fully wrap a vehicle, the vinyl is heated and then stretched to snugly fit the curves of the vehicle. When applied correctly, the vinyl looks seamless, with no bubbling or creasing.
These three unique vinyl options are only a few of the many ways vinyl can be used to advertise your business. Even smaller items like stickers and decals can be effective in spreading your brand, as well as being memorable to potential customers. With all these options available, it can be tricky to know which route to take. At Morgan Printers, Inc. we can help you navigate your way through the sea of options to the perfect vinyl product for you and your business. Call us today for a free 30 minute consultation! (252)355-5588