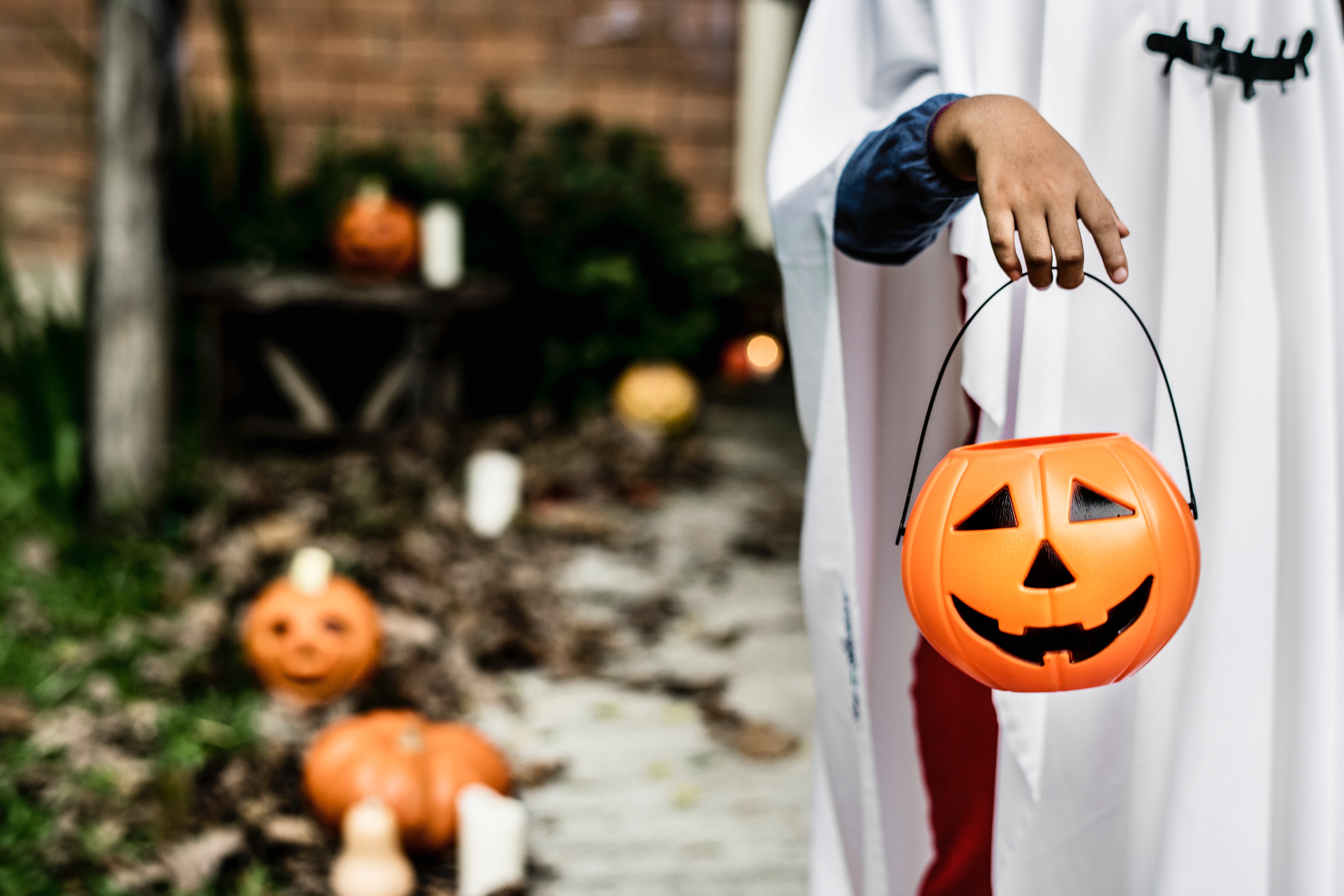 School is back in session, football season has begun, and pumpkin spice lattes have been sold at local coffee shops for weeks now. The initial craze of fall that starts September 1st has passed and it feels like the season is finally settling in. Before diving into the winter holiday mindset, don't let all the marketing opportunities of Halloween pass you by. Halloween can be the perfect time to engage with customers throughout the month of October before the long awaited holiday season begins. There are endless opportunities for getting creative with your business this Halloween, and here's how print can help:
1. Window decorations. Using vinyl static cling window film, you can fill your window space with spiders, cobwebs, or jack-o-lanterns. Window decorations will bring the Halloween spirit to blank window spaces. These can be easily applied and don't require any effort to peel off when you're done. You can apply them in virtually any window space around your business and not have to worry about them falling off or leaving a sticky adhesive residue when you remove them.
2. Foam board cutouts. Foam board is typically used for printed display boards or signs, which can be useful at events or presentations. In the spirit of Halloween, re-imagine these foam boards as cutouts of all kinds of spooky things. They could be cutout into tombstones or ghosts turning your business into an eerie graveyard. Cutouts can be made into larger than life characters like mummies or Frankenstein to really leave an impression on customers.
3. Raffle Tickets. For kids, Halloween is all about trick-or-treating for piles of candy. While adults don't typically go door-to-door asking for candy, they can still enjoy the festivities of Halloween just as well. Consider raffling off Halloween themed gifts for your customers. These can range from small goodie bags of Halloween candy to tickets to a local haunted house. Whatever prizes you choose, customers will appreciate the chance to celebrate the Halloween fun, just like when they were kids. Hand out printed raffle tickets at your store front so customers can have a chance to win prizes throughout the month, as well as providing you with valuable customer information.
This is just a small sample of marketing ideas Morgan Printers, Inc. could help you with this Halloween. Call us at (252)355-5588 or make an appointment on our website, www.morganprinters.com, to discuss more today!
Check out our wide format page for more
http://www.morganprinters.com/customerservice/products/wide-format.html