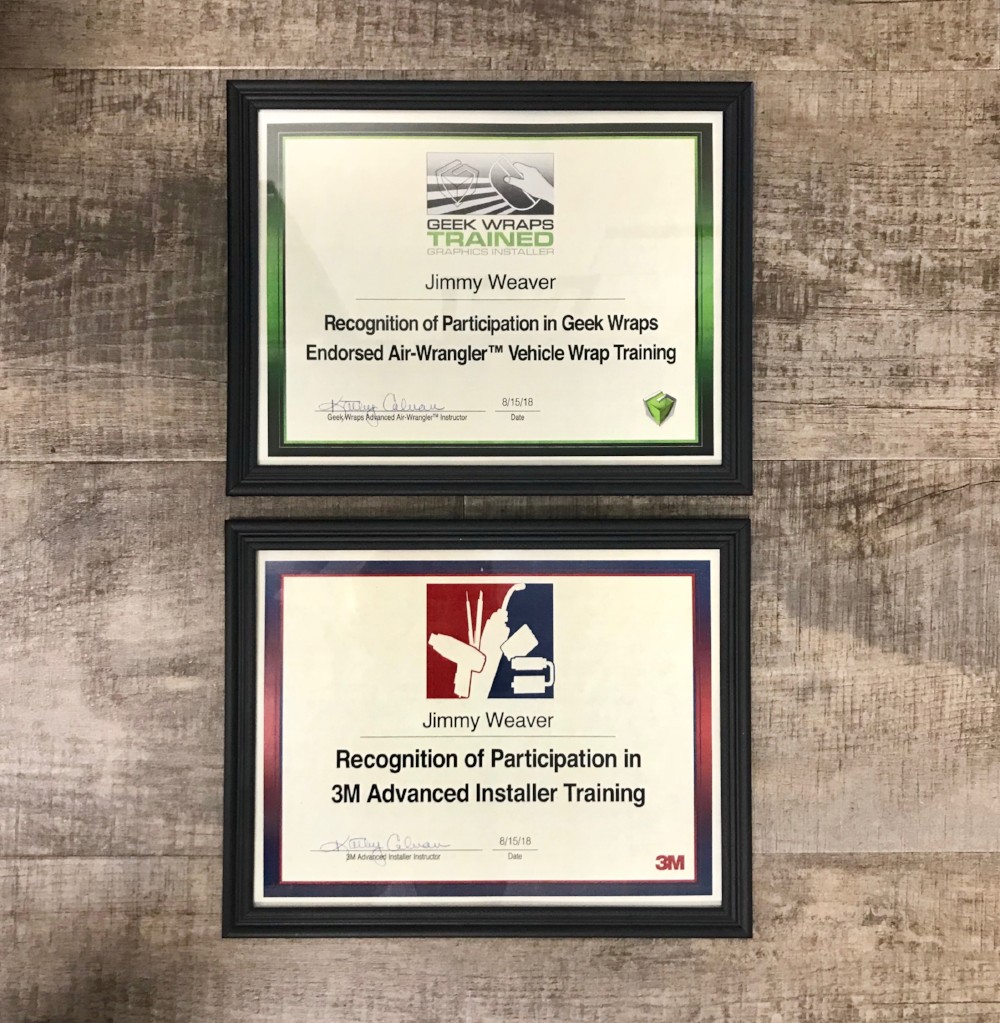 Morgan Printers, Inc. is proud to announce that their wide format design and installation specialist Jimmy Weaver attended graphics installation training in August, 2018 held by the manufacturing company 3M. Since coming on board in 2017, Jimmy has made an effort to gain new skills and become knowledgeable in all things wide format such as window and vehicle graphics. Receiving 3M training in graphics installation ensures that Morgan Printers, Inc. has the skills and qualifications necessary to provide a superior service with high quality materials. 3M is committed to educating professional installers on the standards set by the United Application Standards Group. These standards are taught to installers across the country looking to improve their technical skill and quality of work with different materials. This training program has brought new expertise to the Morgan Printers, Inc. team in the following areas:
-Vehicle wraps for cars, trucks, motorcycles, four wheelers, golf carts, trailers, boats, and box trucks.
-Cut vinyl lettering.
-Vinyl lettering on brick or block walls.
-Graphics for interior walls, glass, and floor surfaces.
Ceo of Morgan Printers, Inc., Lydia Morgan, is excited to see their wide format business grow as a result of Jimmy's new skill sets. "He's been an integral part in moving our wide format business forward and were proud of the work he's accomplished." She says.
Contact Morgan Printers, Inc. at 4120 Bayswater Road, Winterville to schedule your appointment to discuss how we can help you make what's visible to the eye at your business into a piece of advertising real estate.